New woody magazine may be of interest to some. If you sign up by following the link at the bottom of this message they will send you a free copy, I just got mine and its pretty good. Not sure if I would be paying £3.75 a copy but their opening offer of 6 issues for £15 delivered is good and I feel it is worth supporting.
Editor Nick Gibbs was at the AGM and there are several photos in the Mag along with an obituary on John Brown, an interesting tree top walkway at Kew etc.
P35 has Mike on his new wooden motorbike, just got to add the wheels and its done.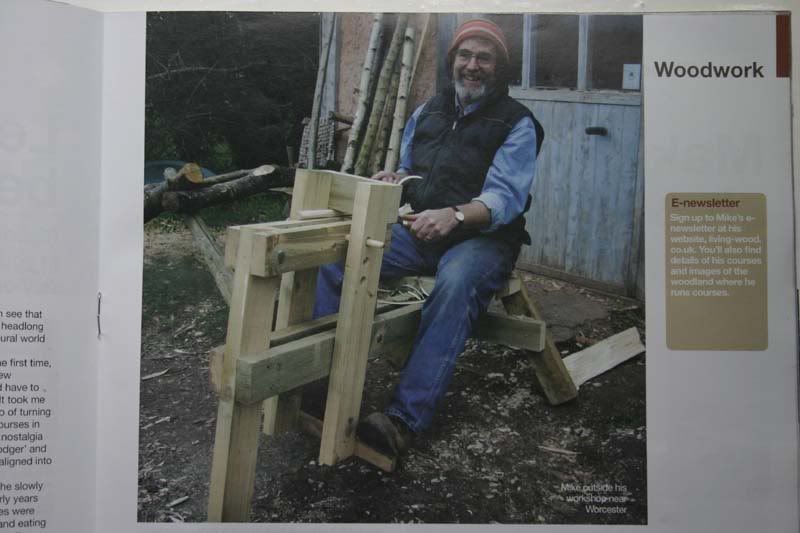 http://britishwoodworking.com/Living%20Woods.html