I have just finished three really rather special quaiches.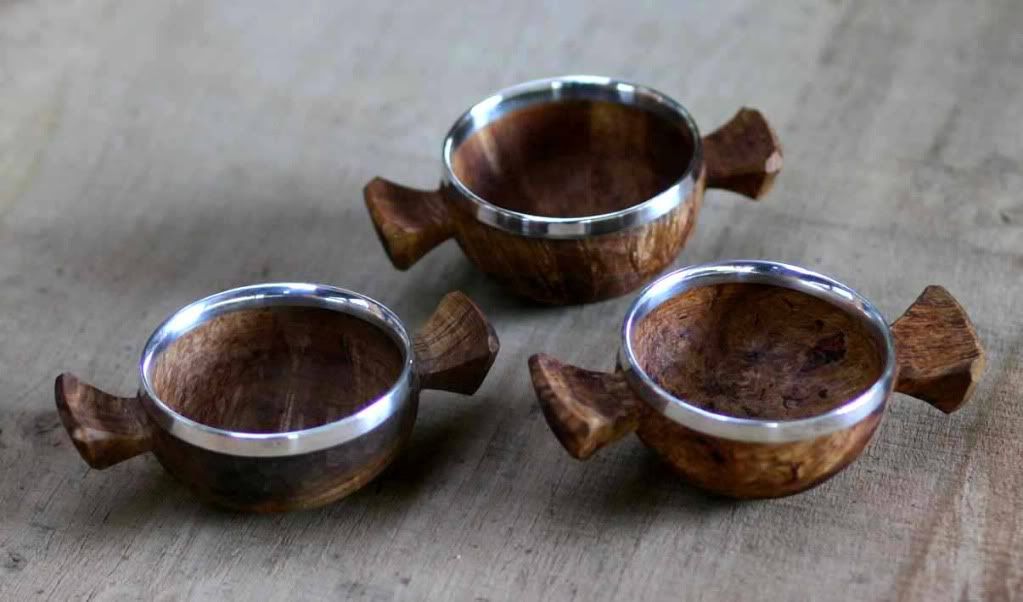 These are made form burr maple which is a most wonderful wood. It is what most of the original medieval mazer bowls were made from. I love those old bowls and have tried to capture some of their presence in these quaiches. Here is a 13th century mazer from Canterbury.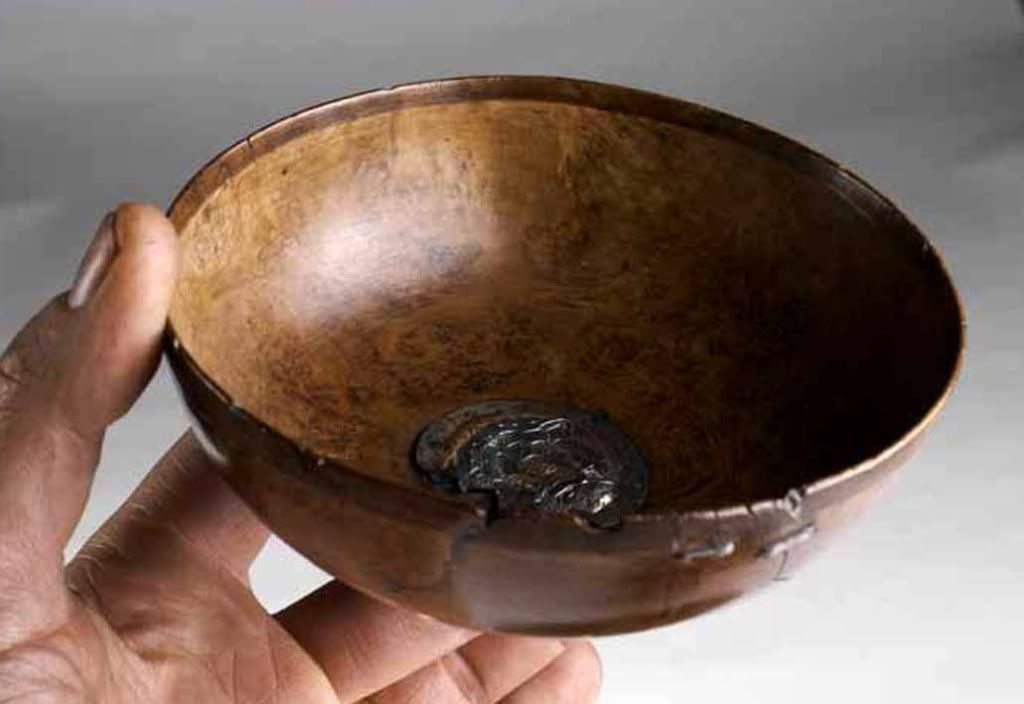 And another.
And here a close up of one of the quaiches. I have toned the wood slightly with a natural dye to match the colour of the old mazers that I love.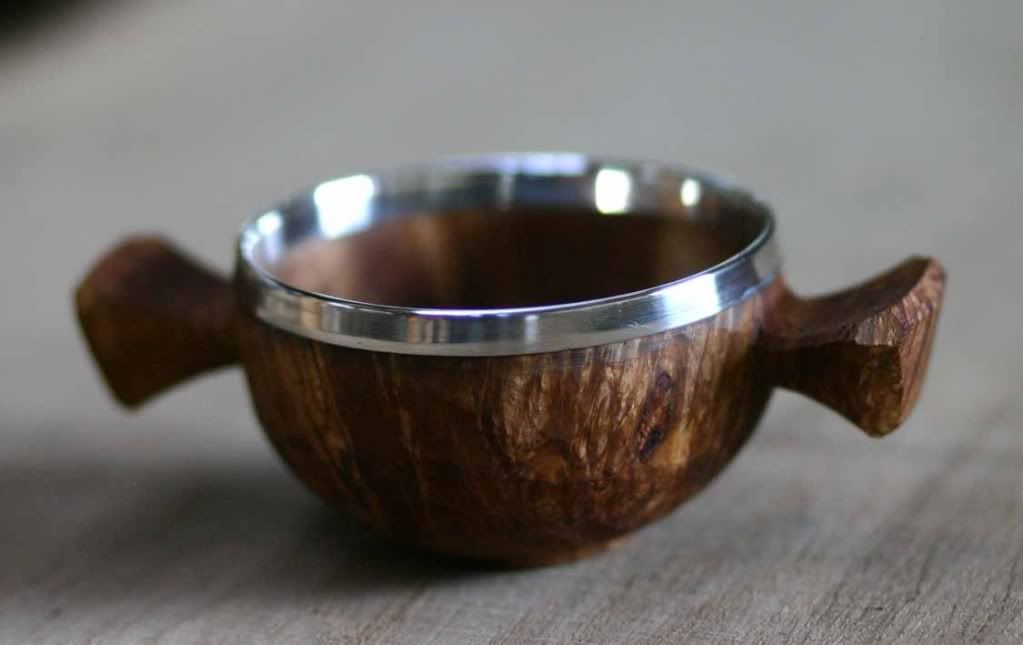 The quaiches are turned green and so move as they dry, the burr wood is quite twisted so the movement can be unexpected. This one ended sitting on a jaunty angle and I am rather fond of it.
These quaiches will be a little dearer than my normal ones when I finally get round to showing them on the website but I think will make a very special present for the discerning whisky drinker.