Hello folks and thanks for all your contributions which have been a great help to me. Using all the great info here I made a lathe and forged some hooks and have been having a go at making some bowls. The advice and ideas shared on this forum are such a great, valuable resource...'gold dust' really. A real source of inspiration and encourgement.
My lathe is a fairly ramshackle affair and I intend to make a nicer one at some point. I made it quickly when I had some time last autumn, using trees as supports. It works fine but it's not very pretty. My hook tools do the job, made from old car springs in a home made gas bottle forge/hoover combo and charcoal. They cut ok but i suspect the angle of the bevels could be better and I still haven't worked out how to sharpen them really well. The next ones will no doubt be better and in time I'll suss out how to get them really sharp.
But I'm happy with how it has all come together and I am well and truly bitten by the bug. I'm going to try and post some pictures..not sure if it'll work....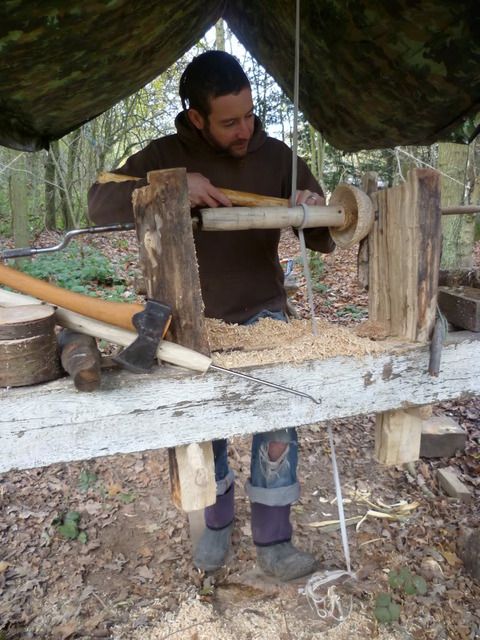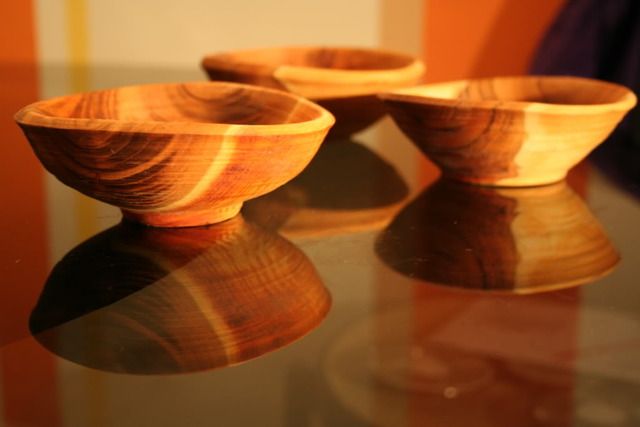 Some of my first bowls, made autumn/winter last year. A steep learning curve but great fun and a fascinating journey which would have been so much slower without this great forum.