I have knocked out the legs of the Norwegian Cruising lathe ( which is now cruising round the woodshed on its end!) to create more floor space in the garage.
I have an idea the "Tree-stump" lathe may work - but am also concerned it may lack sufficient inertia and wobble in use, esp since I have a concrete floor - unlike Geo Lailey who buried his vertical posts in the ground ( and I think Robin Wood does so too? ).
update 24 April 2009: I LIKE this lathe as it takes up very little floor space. By touching it against one wall or two walls in a corner, you cut down the wobble a lot.
Anyway , I'll report on developments when some more threaded bar is delivered this week. Meantime, you'll see the general construction from the pix below: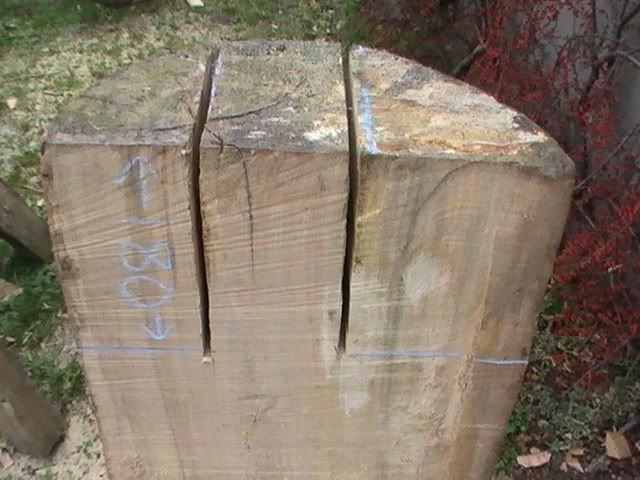 - I suggest you measure this stump-lug 5 mm shorter than your lathe beds' height.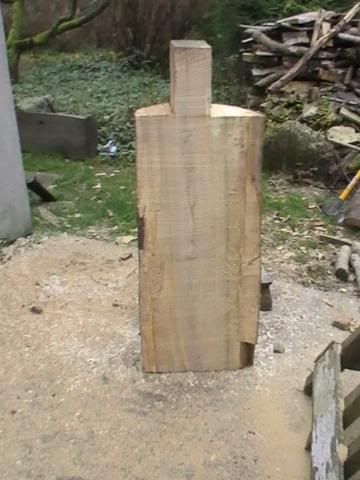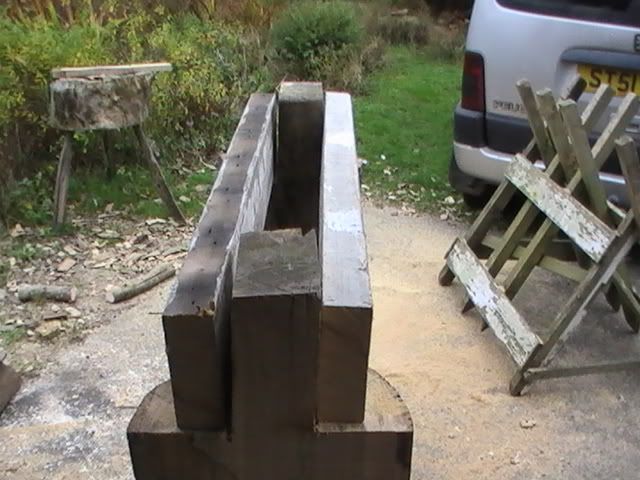 - you'll see I have cut the stump-lug shorter in the image above, so your tools can lie flat across the bed.
I may have to anchor the stumps to the wall if they vibrate. I know Geo Lailey and Robin use dove-tail joints to unite the vertical post or 'stump' to the horizontal lathe bed. I'd rather avoid that level of level of joinery just for the moment, but it may be necessary!