went to the local museum with the Kids today- saw these spoons. I really liked the style of the eating spoons, probably because certain elements are found in the spoons designs that I have been playing with. Also some in horn, also some magnificantly thin ladles- could see that the round one had been turned, I would guess that the centre one had been too, it had been sanded.
I took these behind glass but the museum is happy for me to go back and handle these- I want to have a closer look at the bent knife, is made from a file. If any of the spoons are of interest I could get better photos?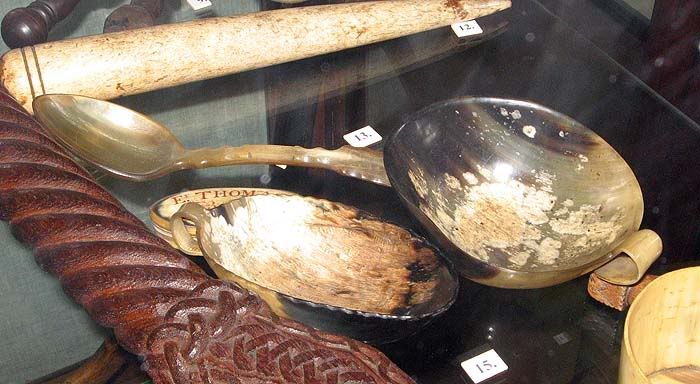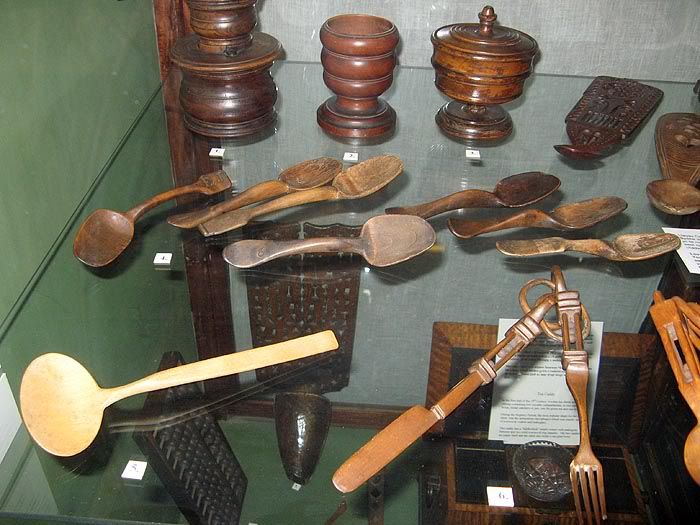 last picture shows some of the spoons I have been carving; top one shows what I don't like, a curved bowl much prefer the lines of a straight bowl leading into a curved handle. Thing is I almost certainly saw the spoons in the museum a few years back so 'my' designs may just be dim memories of these.