Having just finished a batch of spoons i thought i would see what folks think.
Strictly they werent all made green, the spated alder came out of the logpile but after burning a bit decide to try a spoon and rather liked it, so now put some of these bits aside for future spooning.
Before oiling;
%20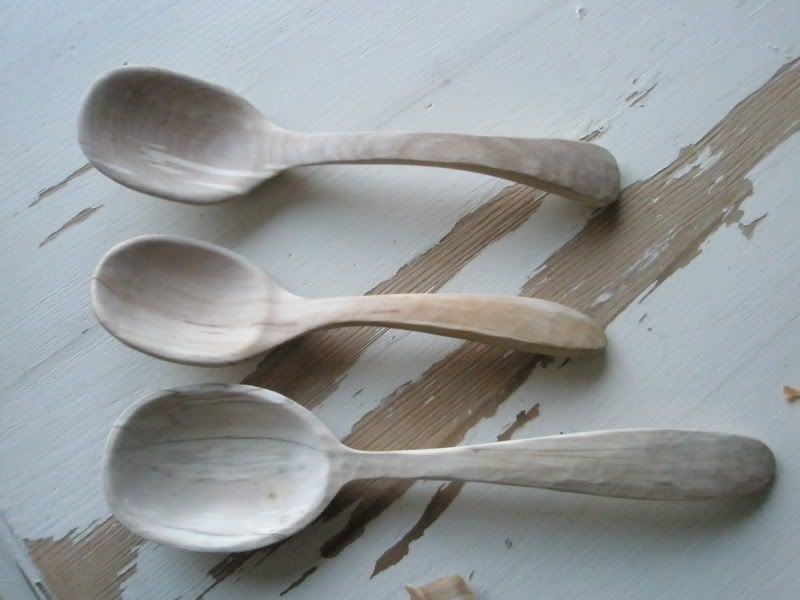 %20
Finished;
%20
Side views,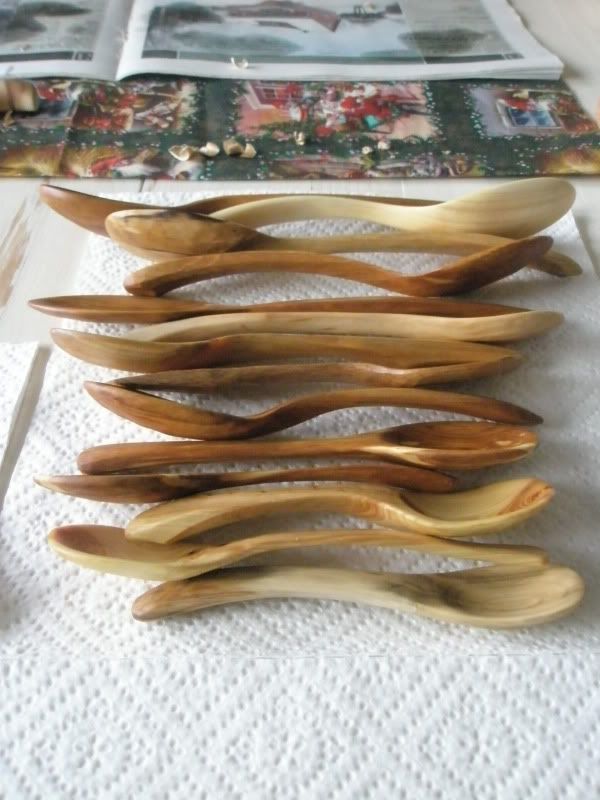 %20
%20
Sorry for the squiffy angles!
Woods are mainly alder, but with one beech a couple of juniper and a sycamore or two as well, and i have to confess to a 'little' sanding in the bowl.
Nearly finished a curved, ofset handled knife which might help with that although thats really more bowl sized...
So thoughts and ideas appreciated. One i just noticed from another post was that i do my spoons backwards, the bowl facing the middle of the log (when using roundwood) larger logs are just orientated how they are split down.
I thought i had found an outlett for a few sales but it turns they wanted to add a 100% commision, and while i dont mind not making much on them related to time this just made them too expensive. I get the comisions but this seems a bit high, does anyone else sell through a 3rd party and have a reasonable arangement. I would have thought 20% was more than ample...maybe wishfull thinking though?