This year was another spoon-making event at my summer BBQ.
We started off the afternoon with the inaugural beer-opening, followed by a slide show from our trip to the Bodgers Ball and Copenhagen. Lots of discussion about tools, wood, furniture, and architecture. Then we adjourned to the back yard to carve some spoons. This year I had sourced some air dried basswood, which was MUCH easier to work than the maple I had a couple of years ago. We had a hewing bench and a shaving horse to do the rough work, plus a pile of knives and gouges. One of the guys brought some sandpaper, so we had some knife-finished and some sanded spoons.
I kept forgetting to take pictures, so I missed all the 'action' shots.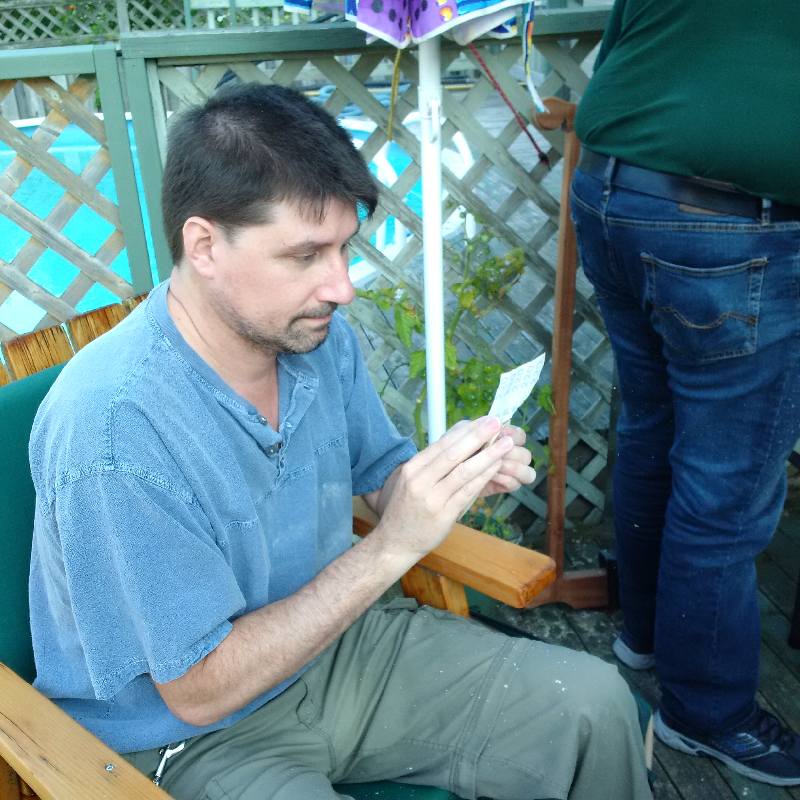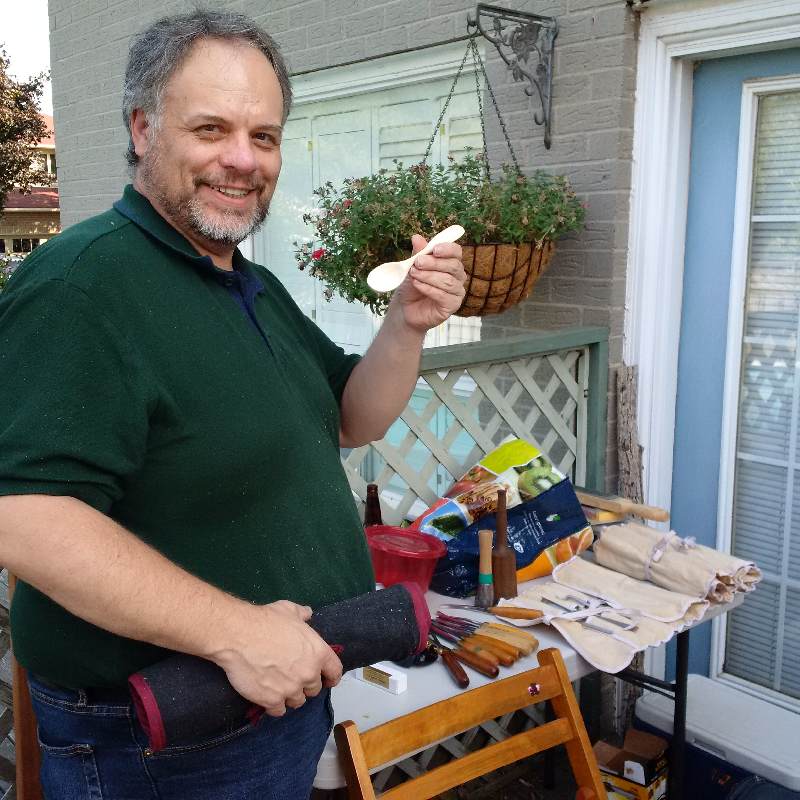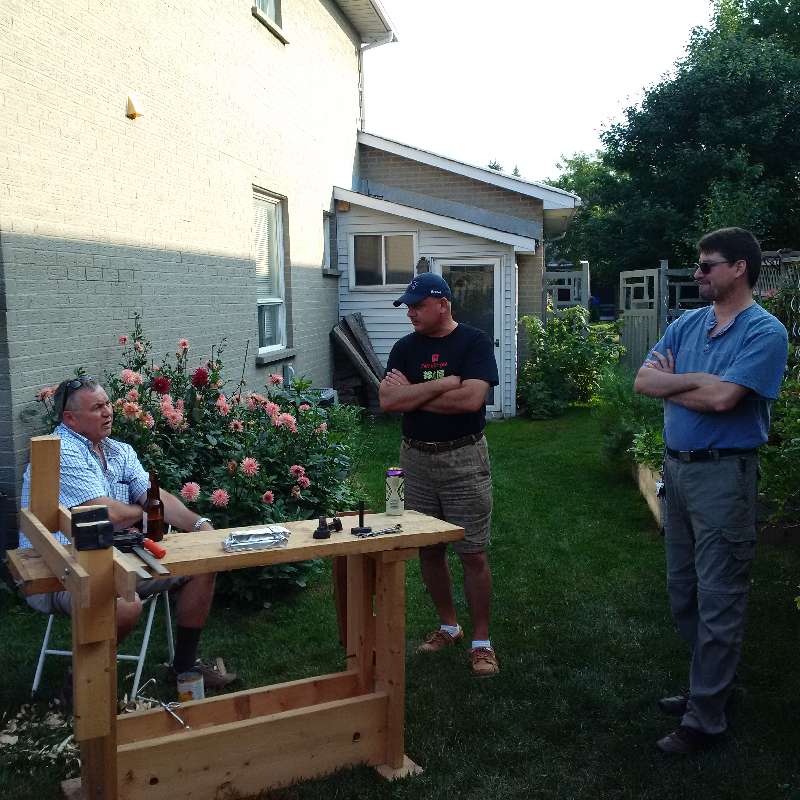 There were 10 of us, and we ended up with 11 spoons at the end of the afternoon. We had a great BBQ dinner and then hung out in my workshop for a couple of hours, discussing/fondling/testing some hatchets, saws, and planes. It was a wonderful day, with a great group of people. I think I might almost have enough interest in green woodwork to make a go at a pole lathe day next year.
Darrell