sweetheart kuksa
Posted:
Mon Jun 23, 2008 8:30 pm
Robin and I made this at a British Blades bushcrafty do last weekend. Just oiled it up and I'm rather pleased with it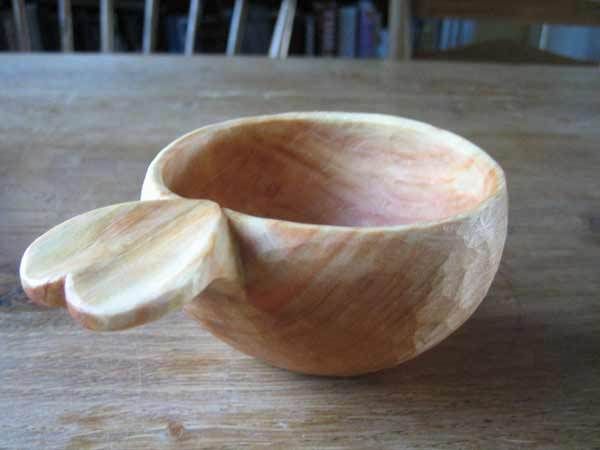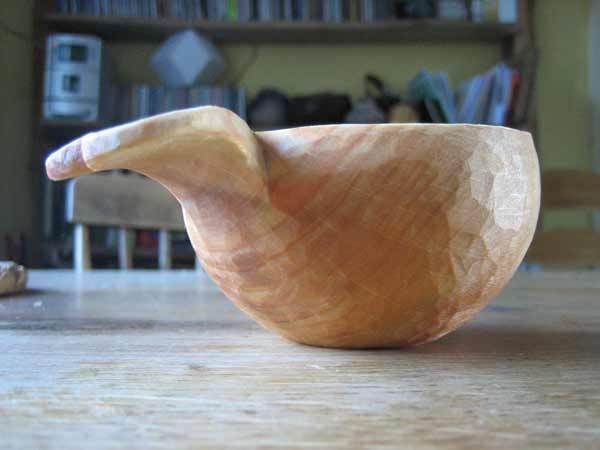 and it fits nicely in the hand too
I'd like to make these to sell, but took rather a lot of time even though we're both quite fast carvers. Next step is to try with Robin turning the bowl and I'll carve the handle - that should speed it up!
Nicola