When whacking through the plate, I found a lot of wobble. So I made this
I find the metal hammer useful to drive nearly all the way on thicker diameters. I stop when I am anxious the metal hammer will mark the dowel plate and switch to wooden hammer.
Here is how:
Take a log cross-cut to the height you'll want. Split it to avoid the pith. The rule in this is 12 inches, so I guess this one is 14 inches high .
Drill 4 holes - I used 22 mm drill here.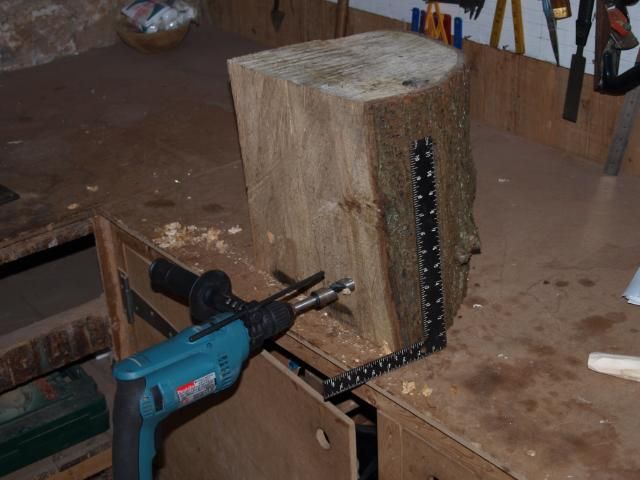 Split planks with froe and if froe is not long enough, add a wedge.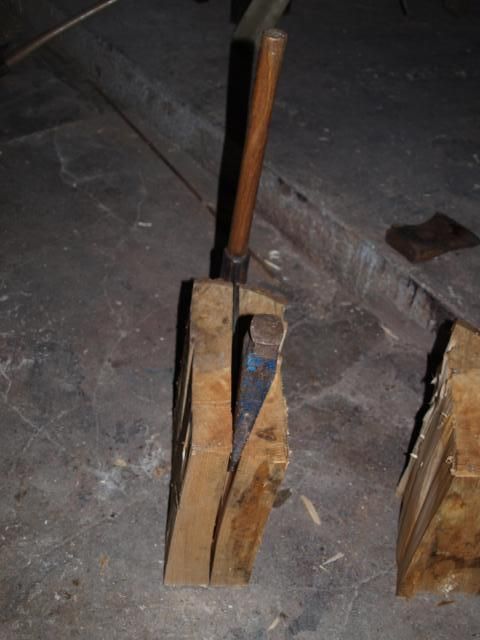 Make stretchers with Veritas dowel cutter, or pole lathe, or whittling, or even your very own dowel plate!
Then drive the stretchers into each plank.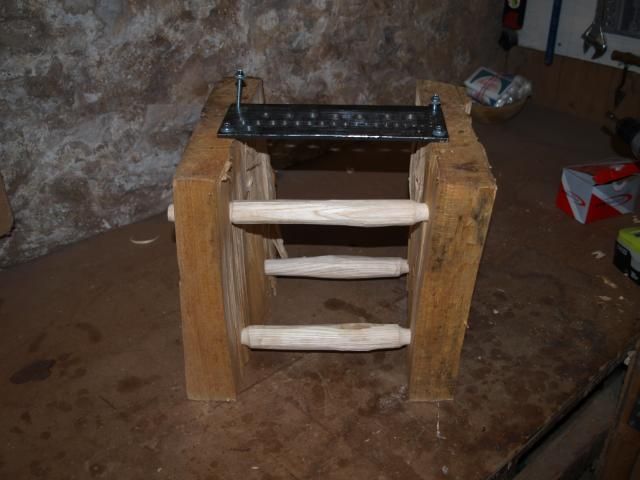 I fixed the plate with 8 mm headed hex screws. Do angle the screws into the work as seen above.
3 stretchers ( and not 4) allows you to get your hand in under the plate to hold the emerging dowel. But 4 holes allows you to fit another one later if you change your mind, or want to convert it into a stool.