When sewing leather, it can be award to align the edges and then hold them whilst punching awl-holes and passing needles through the leather.
Enter the Saddler's Clam. Not rocket science to make and usually 75 mm wide and not 45 mm wide as you see here. I made this from 2 lengths of 45 x 8 mm round-edged softwood of 87 cm, with 2 more pieces approx 30 cm as spacers to separate the 87 cm jaws.
You sit and grip the clam vertically between your knees.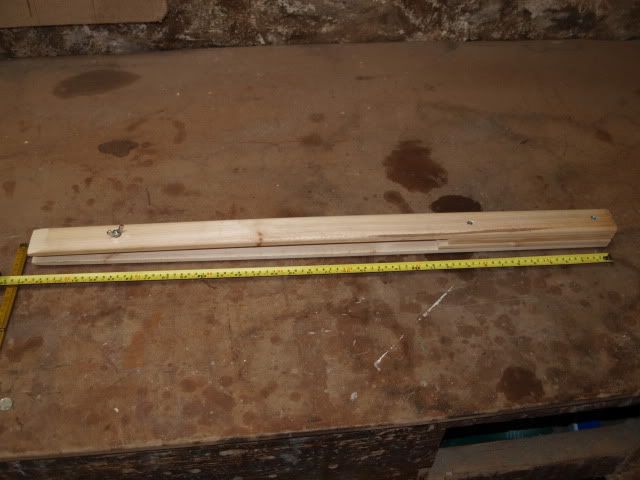 Detail of the jaws – you need to chamfer the ends and make sure the 2 jaws meet evenly.
Here is the clam held between my knees gripping 2 bits of leather.