I usually have saturday evening to myself to faff about in my workshop.. Sometimes I do not get much done, but I am pleased with what I did tonight.. (esp after 5 doombars)
I recently broke the handle on a saucepan, so I wanted to mend it..
the broken handle..
New handle made using wood from the farm..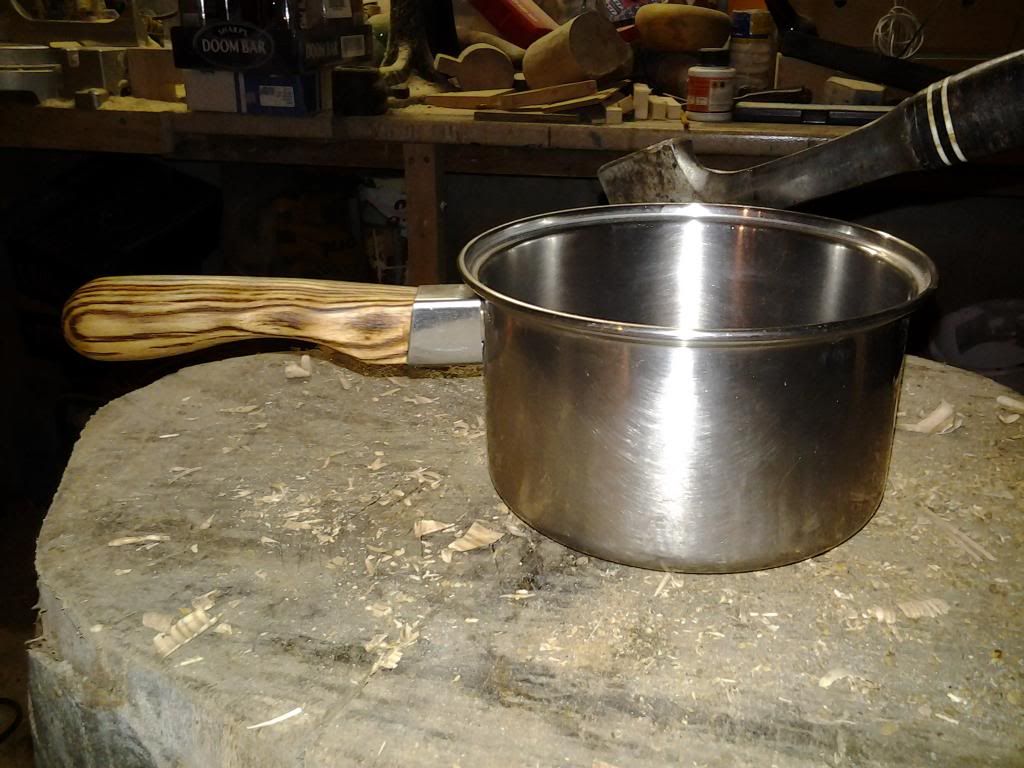 Next up is something I have been wanting to do for a long time..
I dunno what you guys are like, but I love my own knife fork n spoon. I like to use the same ones, ones I get on with and enjoy eating with.
I like this old knife and I like the shape of this fork, but I wanted to personalise and make better..
This is the old knife n fork..
The handle on the knife was getting knackered, and the fork handle was not nice in my hand, so I did this..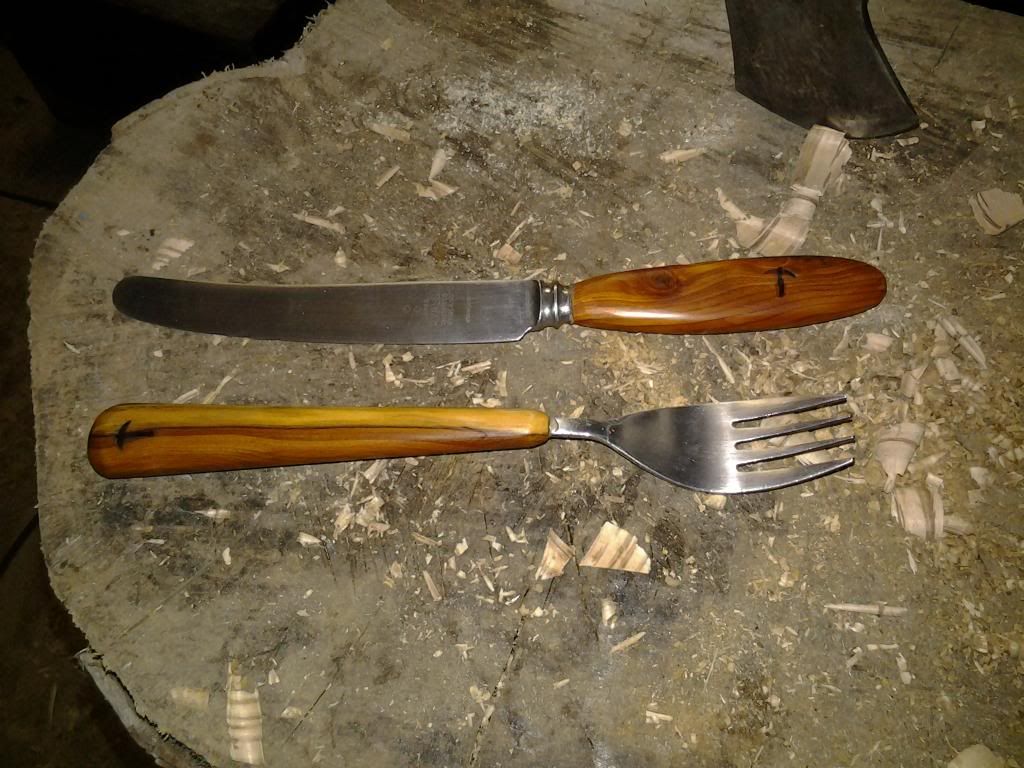 The wood is yew. I used yew cos it polishes up so nice, and I have me a nice bit of 150 year old..
I have me many spoons I have made and like to eat from, but none match the knife n fork, so I now have me a job to do next saturday evening..
My Janie does not get me liking my own cutlery, but its a big/little thing to me to eat on my own made favourite plate using my favourite knife fork n spoon..
Anyone else strange like me, or is it just me..?