Select a log with as few knots and defects as you can find. I ruled my pencil lines across the end-grain,
parallel
to the small crack you can see that has started to form - between the blue arrows.
Now cross-cut your log. My chainsaw will give me approx 245 mm length because I am cutting just insided the dashed blue line...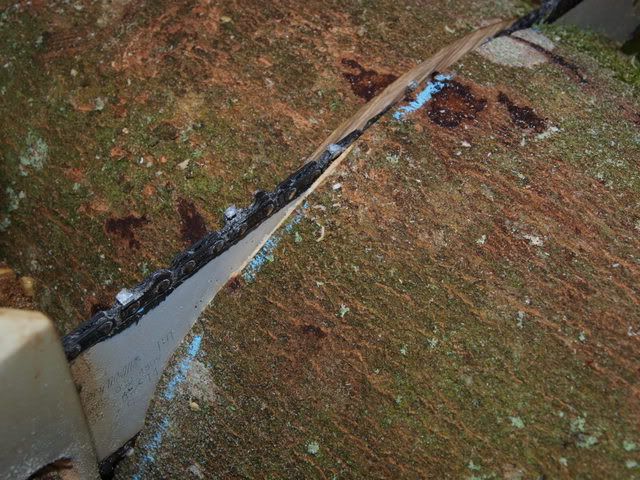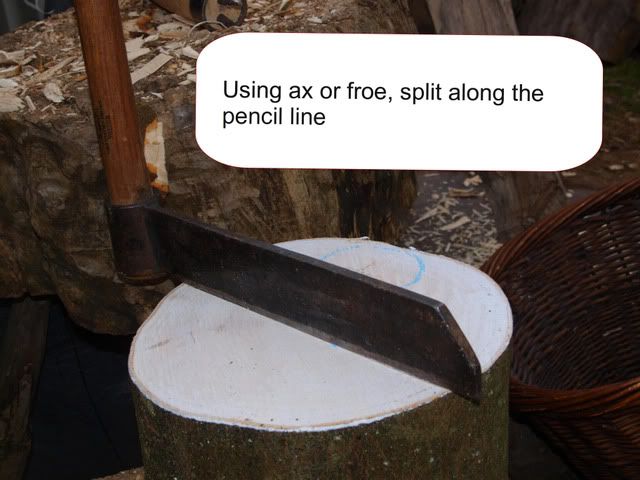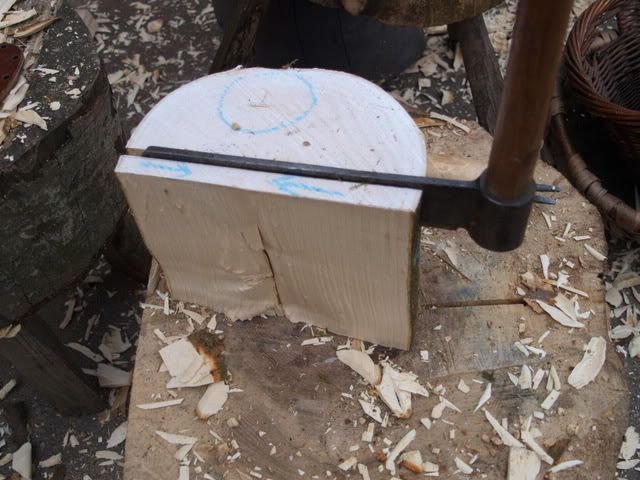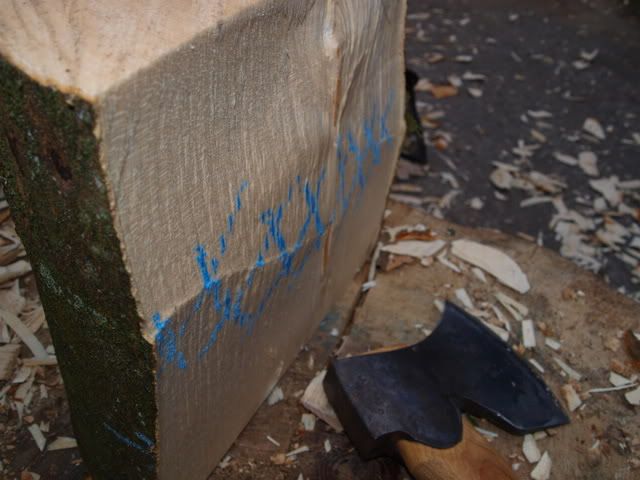 A few ax blows and the bump where the blue crosses were is gone. The mandrel can now bite into a fairly flat surface.
Depending on the depth of bowl I want, I can also split off the bottom...
I'll post a second series showing how I prepare the blanks with either an ax or the bandsaw