Gavin requested some more pictures of my shaving horse.
Here they are...
First of all I should also tell you that I "upgraded" the horse the other day. I trimmet the head and added a notch in the "table" (or whatever its called).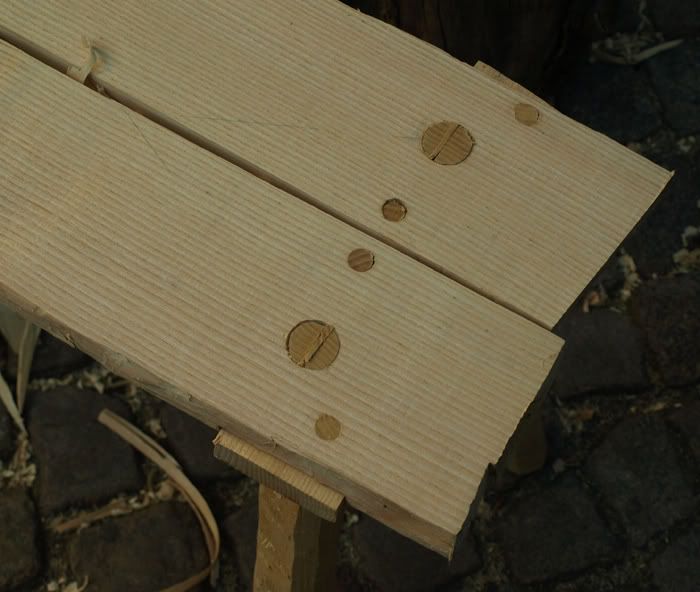 I saw this method of putting legs on a bench in a crafts-book from 1875, that I bought from an antique-store. In the book they used a "dovetail" joint, but i made a simple version, hoping that it won't fall apart...