Brenda and I recently went on a turning course (power lathes) at Axminster Skill Centre. One of the first things we made were Bud Vases. Nobody told Brenda that they are not the usual thing to use a pole lathe for so she just got stuck in to doing it on our pole lathe mounted in the workshop.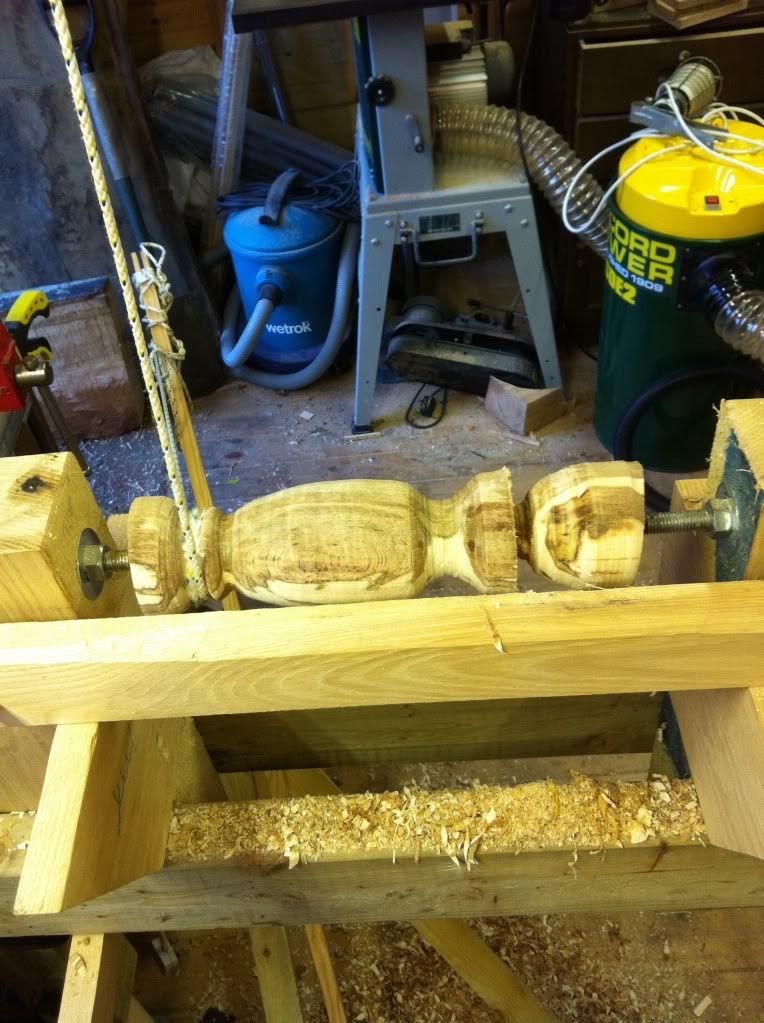 It got a little tricky turning the mouth of the vase but she got round that by breaking off the big bit at the tailstock end
and moving the tailstock up to the broken of pillar and then carried on turning.