George Lailey's lathe's (at Museum of English Rural Life ) right-hand poppet head has 2 irons in the top :
- a vertical tapered one to hold the tool-rest
- a double-bent 'L' iron (it's half a swastika, with one tip driven into the side of the poppet head
The ruler gives you approx dimensions...
So I forged something similar...
(Images of this in use will follow in a week or so.)
I prefer to use a threaded 'T' left-hand centre - that's the shinier metal in this image...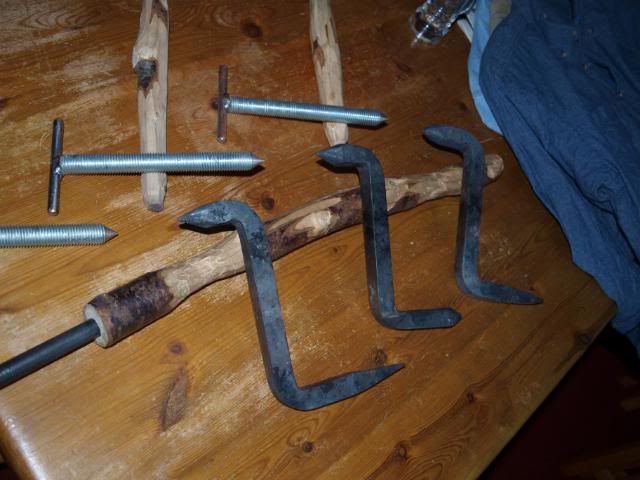 If you are making lathes at Doncaster AGM in May 2009 and wish to order some irons for delivery there, send me PM. To respect the non-commercial nature of this BB, please go to 'Traders Corner'
viewtopic.php?f=21&t=685
to view the prices.